Company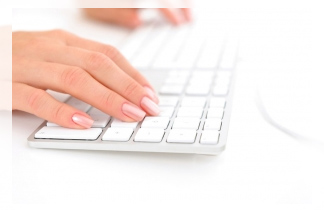 BAMA INFOTECH
is a flagship firm of BAMA GROUP that has been established by Mr. Naveen Verma Proprietor during September 1996 to cater to the fast growing need of the Industry for Computer Hardware, Mobility, and Software & IT Services.
BAMA INFOTECH
always took the lead in technology transition and in view of growing demand for IT both from industrial as well as retail front coupled with growing competition, our organization proposes to acquire large volume of IT products, Mobility, Solution and services that will help to improve the market share of our organization.
BAMA INFOTECH
is one of the fastest growing IT company not only in Punjab but also in Chandigarh and J&K. Established in Ludhiana in September 1996, we serve customers across Punjab, Chandigarh & J&K. Our team is very experienced in understanding the requirements & identifying the requirements of customers.
Bama International (P) Ltd., a sister Concern of
BAMA INFOTECH
is having presence not only in India but also having its operations in New Zealand.
THE FOUNDER
Mr. NAVEEN VERMA, Bachelor of Commerce with post graduate diploma's in Marketing is the founder of BAMA INFOTECH & BAMA INTERNATIONAL (P) Ltd. He is having the experience for more than Two decades in IT and Mobility distribution and is working with various volume distributors since the establishment of Bama Infotech. It was his dream to cater to customers in an efficient manner so that customers are not troubled by communication problems, delivery delays, random pricing variations and various day to day problems. His commitment ethics and business policies paid great returns and earned multitude of clients in Punjab region. After a great success in Punjab he planned to foray into other booming markets and serve the new markets also with his good policies.
His dreams came true when he setup offices in Chandigarh & J&K. Currently he looks after the operations in PUNJAB and also keeps tabs on operations at Chandigarh & J&K branch.
PRODUCT PROFILE
We are proud to announce that we are the one to bring their products swiftly into markets make available new technologies in the market. Our customers like our passion for bringing in latest products and latest technologies faster than other big distributors. We enjoy making our customers delighted with availability of far better products and at competitive prices.
Currently we are Apple Solution Experts (Only Apple Solution Experts in Punjab), Apple Enterprise Business Partners for Mobility, Canon Distributers for Punjab, Dell Channel Partner, HP Authorized Dealer, INTEL Gold Partner, Microsoft Channel Partners, Kindle Authorized Channel Partners, CISCO Channel Partners and LENOVO Channel Partner.
From past many years Bama Infotech is having a great bonding with all the major distributors of IT Industry like Ingram Micro Limited, Redington India Limited, Rashi Peripherals Private Limited, Supertron Electronics (P) Ltd., Compuage India Ltd & Beetel Teletech Limited.
CUSTOMERS
Ever since 1996 Bama Infotech has been a well-known name in the field of Information & Technology. We have been dealing with many high profile & top-notch companies and clients in providing various types of IT Solutions according to their requirements.
The Firm is Vendor/Supplier to Hero Cycles, Indian Organics Limited, Coca Cola, Vardhman Industries, Income Tax Department, DRI Department, SBS College Ferozepur, Punjab Agriculture University, Arya College Ludhiana, Bonn Breads, Cremica Limited, Trident India Limited, Central Tool Room of India, Mehta Engineers Limited, and many more for complete IT Solutions & Services.
CUSTOMER RELATIONSHIP
We have always emphasized on keeping the customers happy by our service, delivery, warranty claims, replacement etc. At times we have preferred bearing the losses by immediate replacement of the products. We have the executives, who have been made to understand the value of customers and need to understand their requirements. Our executives will always be putting their best efforts to keep the customers free of worries related to compatibility, warranty problems, etc.
CUSTOMER SUPPORT
We are happy to server best to our customers. For warranty claims, technical issues, compatibility related issues customer is always free to et the best of contact us, we are assuring you the service. We have good rapport with service center's of all vendors we are dealing with and will delight our customers with decent after sales support.
INDUSTRY MEMBERSHIP
Ludhiana Management Association (LMA)
Chamber of Industrial & Commercial Undertaking (CICU)
Electronic & Computer Software Export Promotion Council, India (ECSEPC)
Association of Computer Entrepreneurs (ACE)
Information & Technology Council (Regd.) (ITC)
Federation of Industrial Chamber Organization (FICO)
AWARDS & CERTIFICATIONS
Bama Infotech has been awarded as Fast Track 100 Companies award in 2011 by leading IT Magazine of India Channel World.
Intel has awarded us with Best Server Seller Award in North India
(excluding New Delhi) multiple times.
With a large base of satisfied Customers, we can proudly look back to the significant milestones that we achieved in our more than a Decades' Journey. From being a trendsetter and pioneer, Bama Infotech has now become a leader in this field of Information Technology by Offering Complete Solutions to our customers.
We have recorded tremendous growth since establishment and going with the constant graph of growth registered by the sales as well as the profitability of the organization, are bound to grow many folds in the years to follow.