Web Development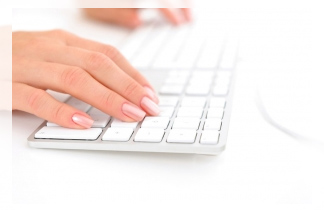 What is a WEBSITE?
A Website is a collection of Web pages, images, videos or other digital assets that is hosted on one or more web servers, usually accessible via the Internet. Some websites require a subscription to access some or all of their content. Examples of subscription sites include many business sites, parts of many news sites, academic journal sites, gaming sites, message boards, Web-based e-mail, services, social networking websites, and sites providing real-time stock market data. Website signifies your online presence. The purpose of placing a website is to get visitors who will be converted to potential customers later.
Each website design is strategically worked upon on the bases of conceptualized idea. The idea of speedy download, focusing on the main product, best of suitable design with required amount of downloading speed, functionality, features, colors, alignment, etc have been set as priority targets.
We Take Care of Everything
Conceptualization
Visualization
Planning
Navigation
Content Modulation
Graphics & Animation.
Relative Pics & Photos
Creative Layouts & Designs
Our current skills-set includes the expertise in the following web development technologies :
Web Site Development Services
HTML, DHTML, PHP, Java, ASP, Ajax, SQL, JavaScript, CSS, .NET, VB, VBScript
Designing Tools
Adobe Photoshop, Image Ready, Corel Draw, Auto Cad, MS Frontpage, Dreamweaver,
Fireworks, Flash CS3, Swish, Visual InterDev, Page Maker, Illustrator
Web Application Servers:
Apache Web server, Microsoft IIS.
Databases:
Microsoft SQL Server, MYSQL, MS-Access
We can help you build:
Basic Website to Interactive e-commerce web sites with shopping cart
Powerful and easily configurable store management from a Web Browser.
Utilize real-time payment processing or manual credit card processing.
Seamless integration of the online store into the overall Web site
Interactive portal with member sections
Interactive subscription based (paid or unpaid) member web sites
Integration of your e-commerce web site with paypal, other payment gateways
Interactive photo gallery web sites
Custom content management system (CMS)
Large scale custom portal